A Rainbow of Dazzling Action
From DCTVpedia
Sarah Lane is back! The guys preview the upcoming movie "The Dark Knight Rises" and then spit out some wonderfully terrible advice in a round of Pr0blem Solverz!
Contents
Opening Video
"The Dark Knight Rises" - In Theaters Everywhere July 20th
Sarah Lane may own The Dark Knight Rises in the movie draft, but Brian and Justin want to promote the movie in order to take credit for its success. Brian claims to have a leaked script from the movie and he, Sarah, Justin and Bonnie all performed it live.
Sponsor
Go to Squarespace.com for a 14-day free trial and use the offer code "NSFW7" to get 10% off your first order.
Pr0blem Solverz
They've played it literally a billion times before and now its back, Brian, Justin and Sarah are going to give (probably terrible) advice to those who need it.
Ryan C. - A few days ago, her friends called her their "single friend", how does she go about fixing this?

Justin - Restate
Sarah - Start eating TONS of garlic and own the single life
Brian - Buy yourself a bone and you're never alone.
Kelsey- She has the "Reading Rainbow" song stuck in her head.

Sarah - Restate
Brian - Why would you want it out of your head?
Justin - When you shoot yourself in the eye, the music dies.
Ryan A. - He had ankle surgery and he has to work on his feet all day. His doctor's recommendation and his bosses demands are conflicting.

Brian - Restate
Justin - Put all your money into a Roth IRA
Sarah - If all else fails, you have a third leg, learn how to use it.
Eric - He has a girl in his group for a college class that is always late and always makes crappy excuses, how can he survive the group for another four months.

Justin - Restate
Sarah - You gotta get a new job dude, you're gonna go nuts.
Brian - Set fire to her house.
Somebody- His cat is scratching up his Laserdiscs

Sarah- Restate
Brian - Bro let it go.
Justin - Heh... heh... heh... I LOVE LASERDISCS! PUNCH YOUR CAT IN THE FACE!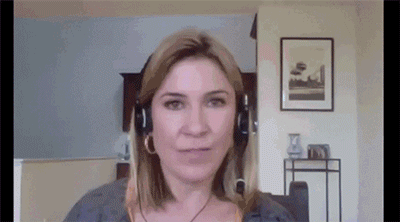 Note: This was PROBABLY a call to the wrong number.
April- She has to change into her scrubs at work in the locker room with a really smelly co-worker.

Justin - Restate
Brian - Put Vick's Vaporub on your nose.
Sarah - GARBLKJDOFJDLIUORIJPOAYUJNCNIQBHWRYOS!!!
The Diamond Club Book
All the writing is DONE, now is the time for editing. There is about 120,000 words in it now, however some chapters are just a bit TOO nonsensical and need to be removed.
Please help edit the book! Tweet @kuhan to get access to the book and edit it. If you just want to read what we have now, you can go to bit.ly/thediamondclubbook.
As of the episode's recording, the planned release date is July 30th, 2012.
Ali Spagnola's Power Hour
Ali Spagnola, the woman who performed during the NSFW episode The Power Hour, is trying to get some buzz going on Reddit. Go help her out!
Belt Winner
Great Quotes
"You should probably not go to the theaters to see this movie, because it's pretty one hundred percent going to give you cancer." -Justin
"You have a third leg, learn to use it." -Sarah
Fun Facts
YouTube
Episode
Aftershow
Links & Downloads
Torrent links can be found in the following article: NSFW#Download