Halloween Horror Nights
From DCTVpedia
Halloween Horror Nights is an annual event at Universal Studios in Orlando and Hollywood. Every year from late September through October, the Universal Parks are outfitted with multiple "Scare Zones" and houses with different themes.
History
Halloween Horror Nights debuted 1991 at Universal Orlando as "Fright Nights", however it was changed to "Halloween Horror Nights" the following year.
Until 1997, HHN was exclusive to Universal Orlando, but it finally came to Universal Studios Hollywood. However, the Hollywood HHN went on hiatus from 2001 to 2005.
Although having similar events, the Orlando and Hollywood HHNs are run by different teams.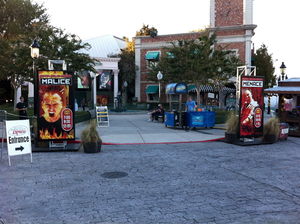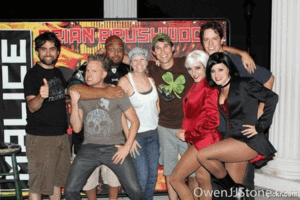 In 2007, Brian made a few special appearances, sharing the "freak show" stage with Kevin James and Stevie Starr.
Brian performed his shows at Halloween Horror Nights at Universal Studios Orlando in 2008 and 2010.
For HHN's 20th anniversary in 2010, Brian had two completely different shows called "Menace and Malice". Malice featured completely new material.
Links