Justin Robert Young
From DCTVpedia
Justin R. Young
Justin's Wikipedia photo as of the release of The Diamond Club.
Born
5 March, 1983
Known For
Editor-in-chief of itricks.com, co-host of Night Attack and Weird Things.
Justin Robert Young (born 5 March, 1983) is the co-host of Night Attack with Brian Brushwood. A graduate of Syracuse University, Justin has worked at several major metropolitan daily newspapers including The South Florida Sun-Sentinel of Fort Lauderdale, Florida and The Morning Call of Allentown, Pennsylvania. He has since served as editor-in-chief of the number one daily magic news site iTricks and is the host of three weekly podcasts and regular live chats featuring top names in the magic industry. In 2009 he served as an Associate Producer on the first season of G4 Underground. He also runs Weird Things with Matt Finley and magician Andrew Mayne, as well as the Weird Things Podcast with Brian and Mayne.
Sadly, on May 27th, 2010, at approximately 10:32 EDT, Justin was murdered by the evil fairy Changedrew. He was later mysteriously revived by a fairy. It is still unclear whether or not the current "Justin" is authentic or another changeling who is covering up the real Justin's death, as "Justin" has avoided all questions referring to the murder.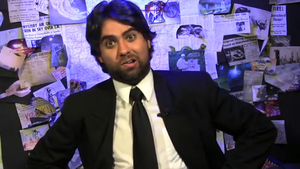 Aliases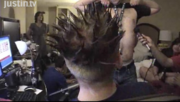 During Justin's regular appearances on Scott Johnson's podcast, The Morning Stream, he is referred to by many different variations of his name. The full list can be seen here.
List of Known Names:
Initial Derivatives
Jury or JRY
Jury-Duty
Jurbs
J-Balls
J-Ro
Full Names
Justin Robert Youngsicals / Youngafication
Justin Robert Rooker (originating in RTIfYouAgree)
Justin Robert Rubles
Justin Roger Young
Justin Robert Douche (Ask The Internet)
Steak Factory Young
Miscellaneous
Podcasts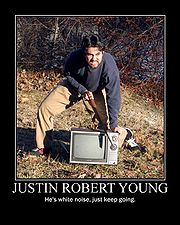 Notable Appearances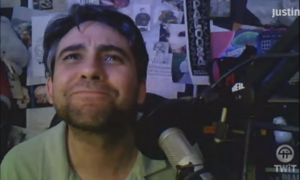 Fun Facts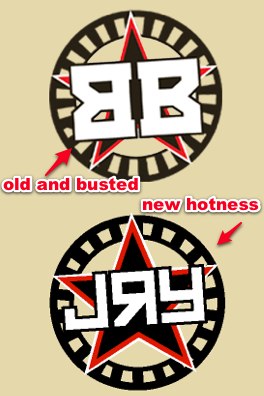 People call him "Sea Jew" because he's a Sicilian Jewish pirate.
Was given the nickname "Jury" by Brian Brushwood due to his initials, JRY.

It is also believed that he runs a district courtroom in his free time.

He enjoys Rapid Fire because he always deals in absolutes.
Justin's car got broken into twice.
Justin's subconscious created a fictional human being named Delicious.

Justin claims to have nearly totaled Delicious's car and didn't tell her about it for three months.

Justin kicked a dog while live on the air during SXSW.
Justin is a liar because he promised Petefic he would post the new Weird Things podcast the next day and then didn't.
Justin is a big fan of the Pittsburgh Penguins and made a parody of "On A Boat" in response to the Penguins winning the Stanley Cup in 2009.
His projected death date is Febcember 12, 2011 according to The NSFW Christmas Spectacular.
He was allegedly first to broadcast from the new brick twit house when he was a guest on TNT. When Leo saw it, he said "but Cuba JuRY!" [citation needed]
He almost coined the term "Orwellian bukkake."
According to Danielle Nicole, has a very punchable face.
Motherfucker leaves his socks all over the place 1
Links