Rachel White
From DCTVpedia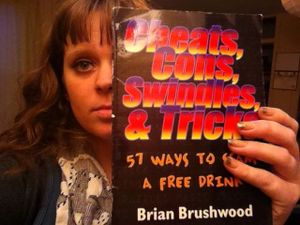 Rachel White, better known by ohhoe, may in fact be a moth.
Fact-O-Rama-O-Bama
Rachel emits a minor electrical signal that causes power outages when she is particularly bored. This tends to happen while she is at work.
She first met Brian at the live Diggnation in NYC in 2008. Ohdoctah and Patrick Delahanty were both present, but she didn't know them at the time.
She is one of the founding hosts of the Chatrealm Podcast.
Links