Why Hogwarts isn't in Zimbabwe
From DCTVpedia
Something strange is going on in the schools and nurses of a small village, can Justin and Brian deduce the romping menace? Bonnie joins the show to discuss the horrendous actions of the wild child Brushwood daughter who may or may not have committed an oceanic atrocity. Andrew offers the services of off-shore behavioral specialist Olaf.
Also, we reveal the new plan to do the show weekly and record live!
Contents
Support the show by purchasing Andrew's BRAND NEW BOOK Angel Killer just click here.
Try out the brand new PODCASTR player, featuring wireless syncing between desktop browsers and iOS devices.
New Weird Things Every Week!?
Yep. The guys will be recording new episodes every Monday night on Brian's Justin.tv feed. There may be a time where one of the hosts can't make it, but the show will go on no matter what, perhaps with a guest host.
Zimbabwe Gang Romp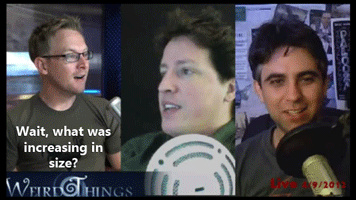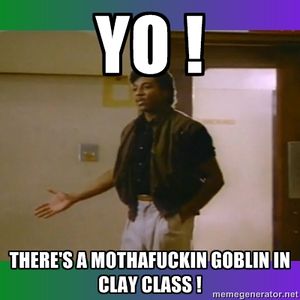 Andrew is upset that Brian and Justin aren't using their platforms to bring attention to this problem. To make it more interesting, Andrew read an article about this problem, but left out some key words so Brian and Justin could guess what the problem was.
Essentially the story is about some entities that are terrorizing a school, and by "terrorizing" we are talking about molestation, physical attacks and of course stealing teachers' groceries.
Justin guessed goblins and Brian guessed trolls. In fact, the Zimbabwe school does really does have a goblin problem. Interestingly enough, there was a similar goblin story on a previous episode.
Did you find a goblin story? Contact @WeirdThingsCom on Twitter using the hashtag #GoblinWatch.
Young Millicent Brushwood in the Philippines
Brian and Bonnie got called into the Principal's office because their fictional 12 year old daughter Millicent was misbehaving on her field trip to the Philippines.
During this segment, Justin and Andrew knew what "Millicent" did, however Brian and Bonnie were left out of the loop.
It turns out people tied up a 3-meter long whale shark so she could stand on top of it and take pictures.
B5 is Acting Up
Brian's fictional son, Brian Jr. AKA B5, has been up to some mischief and Andrew wants to know Brian's opinion on sending kids to schools overseas to straighten them out.
Ghosts and the Broners
This family in England bought a house and unfortunately they have a bit of a ghost problem. Unfortunately the Captain of the Titanic is haunting their home and turning their faucets on.
Book Club
Andrew
Brian
Justin
Great Quotes
"Look man, slavery used to be legal... and now it's not, so..." -Brian
Sponsors
Allan Beaudry
Tess
Justin Frasure
Links