Wil Harris
From DCTVpedia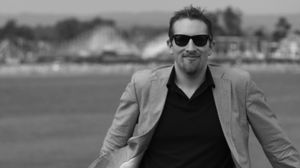 Wil Harris is a tech writer and entrepreneur from the mysterious land called England.
He co-founded ChannelFlip.com, a video network on the internet! How novel! In early 2012, Wil sold Channel Flip to the daughter of Rupert Murdoch. It is unknown how much he sold it for, however sources familiar with the matter say that it was somewhere in the ballpark of $12 trillion Justin Robert Rubles.
Notable Appearances
Fun Facts
He is a Britto and proud of it.
He lost the second "L" in his name in an unfortunate tea drinking accident when he was a child.
He was scheduled to be on the NSFW episode "Hot Problems in Corpse Town", but a delay in the TWiT schedule pushed the start of NSFW a bit too far past his bed time.
Links