Patricia Harkins-Bradley
From DCTVpedia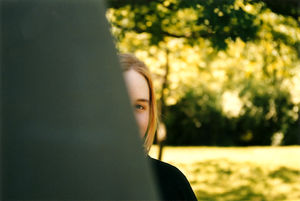 Patricia Harkins-Bradley is the author of the bestselling novel The Diamond Club: A Novel. She lives in San Francisco, CA.
About the Author
The following is taken from "About the Author" in The Diamond Club: A Novel:
Patricia Harkins-Bradley is an English teacher, ex-wife, and mother-of-three in San Francisco, California.
Since an early age, she's always wanted to capture the hearts of millions through stories of romance. Many of the characters mentioned in her writing are interpretations of characters pulled from her daily life, college days, and other precious memories.
Patricia has written a variety of unpublished short stories, but finally decided to share her writing with the world in her first published novel, The Diamond Club.
Fun Facts
Links