Andrew Mayne
Jump to navigation
Jump to search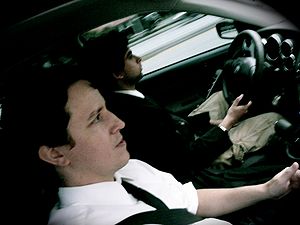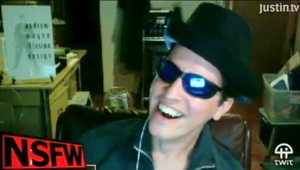 Andrew Mayne (born Andrew Harter) is a magician, illusion designer and filmmaker. He has written and produced over thirty books, DVDs and manuscripts on magic. He is the publisher and editor for Weird Things. He's also a professional magician, television producer and critical thinking lecturer. As a magician he's published over 40 books and DVDs on magic and worked creatively for Penn & Teller and David Blaine. He was lead investigator for the James Randi Million-Dollar Challenge and a contributor to Junior Skeptic. He worked as the executive producer on G4 Underground for the G4 Network. Most recently, he starred in his own TV show Don't Trust Andrew Mayne on A&E.
Don't Trust Andrew Mayne
In 2014, Andrew's TV show Don't Trust Andrew Mayne premiered on A&E. It is an unscripted show in which Andrew goes around town and uses his magic skills to screw with people. Each episode also includes Andrew helping a person get revenge on a loved one. The 13 episodes aired from January 13th to March 1st with two episodes a night on the first six weeks and the final episode on the seventh week.
Podcasts
Appearances
Books
Mayne's first books Solo-X and Illusion FX featured novel stage illusions. Solo-X included Mayne's method for walking through a mirror which has since seen numerous variations by other performers on stage and television. Illusion FX featured Mayne's reworking of the Indian Sword Basket illusion using balloon swords. After publishing several works on illusions, Mayne began releasing several "shock magic" effects to the magic fraternity. Some of Mayne's "shock magic" style effects include the production of a bowling ball from a paper bag, an impromptu pencil through face penetration and a psychic prediction using a cockroach.
In addition to his magic books, in 2011 he began to release his own $0.99 sci-fi novels. He has also released audiobook versions of his books recorded by Justin Robert Young which you can buy for just a couple dollars or you can wait to get the free, serialized versions in the form of iTunes podcasts. Angel Killer is notable for its sustained high ranking in the UK.
Andrew's Sci-fi stories
You can go to AndrewMayne.com/Books to find out more about his books.
Fun Facts
Links