Game On!
Jump to navigation
Jump to search


Game On! was a podcast on the TWiT Network which was broadcast live on Sundays at 6:00pm PT/9:00pm ET. Its original broadcast ran from January 15 to April 8, 2012, a beta episode preceded that on November 13, 2011. The podcast was hosted by Brian Brushwood and Veronica Belmont and written by Justin Robert Young. The show took the place of At The Controls which had been restructured into Shut Up And Play. The show utilized its crowd-sourced subreddit for not only feedback to improve the show, but also for news stories and community-driven interview questions.
Show Format
The System Update is a quick run-down of the biggest news over the past week.
Flame Wars semi-occasionally pit Brian, Veronica, and the live audience against each other in a contentious debate.
The Score is a longer-form detailing of Brian and Veronica's thoughts and impressions on the big release of the week.
L33t Sh33t is a top 5 countdown that analyzes the best and worst of tropes and trends in the gaming industry (usually with a nostalgic focus).
Every week Veronica interviews a person of prominence in the gaming industry, incorporating user-submitted questions.
Casual Encounters is a semi-frequent, lavish recounting of stories as they tie into a review of a mobile game.
AppDiction is a humorous look at some of the most addictive apps.
Chad curates viewer feedback from Twitter during the show.
The show closes with some of the week's best game-related videos.
Though not technically part of Game On!, it serves as an after-party of sorts and is teased by Glenn towards the end of each episode.
Recurring Characters
Cancellation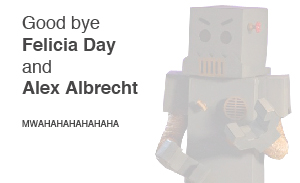 On March 31st, 2012, Leo openly talked to the chat room on a variety of topics, one of which being the state of Game On. He mentioned that the show costs roughly $25,000 per month and in order for it to be profitable they needed 50,000 downloads, although it was only getting 25,000. Leo initially decided to give the show 12 weeks to find its footing and turn a profit, but had later extended that to 18 weeks.
On April 4th, 2012, Leo expressed how displeased he was with an incident on Shut Up And Play that Sunday. (timecode- 18:38:00) The issue was brought to Leo's attention when a viewer, Sue, emailed their concerns with being offended by "highly inappropriate" content broadcast. The content in question regards the second Grudge Match played after Brian left the studio; Chad, Glenn, and a few others played the card game Cards Against Humanity. Leo stated, "And the truth is, we're going to start cutting back, here. Because we're doing shows that aren't tech, and nobody wants to see them."
On April 5th, 2012, it was announced on Twitter that the next episode would be their last. It is interesting to note that just 18 hours prior to the cancellation announcement, Justin posted on the Game On! Reddit that the show was trending upward. It is suspected that some shit went down in clay class.
On April 8th, 2012, Game On! debuted its final episode. The subreddit changed its layout to accommodate the occasion, and Twitter filled with an emotional uprising of fans throughout the day. The show hit #1 and #10 on the iTunes Top Video Podcasts list and #11 and #16 on the iTunes Top Podcasts list. Leo posted a tweet stating that if the last episode of Game On! gets 50k downloads he would bring it back, although the posted download numbers proved insufficient to keep it alive.
According to iTunesCharts.net, Game On! made it to the #18 podcast on all of iTunes in the US on April 9, 2012, the day after its final episode posted.
After the show was officially dead, Brian and Justin admitted that doing Game On! definitely had a negative effect on the quality of NSFW. Justin said that if he had a great idea for a bit, he would try to work it into Game On! instead of NSFW. Plus, working together on Game On! all week definitely made NSFW nights much less special.
Fun Facts
Game On! was TWiT's first scripted show with pre-recorded segments.
Game On! was also TWiT's first official game-related show.
Brian was flown from Austin to Petaluma every weekend to record the show live in studio.
Links