Die in a fire
Jump to navigation
Jump to search
Were you looking for the DIAF podcast?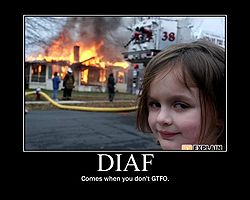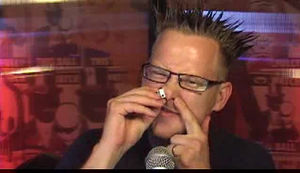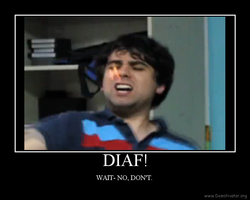 Die in a Fire (or DIAF) is a greeting, a goodbye, an insult, and a term of endearment.
It is best said in a cheery voice while waving and smiling.
Use of this phrase on NSFW started during the SXSW 2010 series of live streams and SXSW Guaranteed, Guaranteed.
Links