Squarespace
Jump to navigation
Jump to search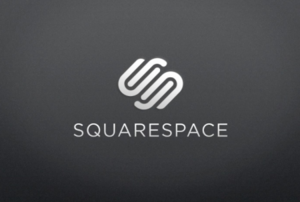 Squarespace is a web publishing (blogging/content management) company that sells a software publishing platform and file server service to individuals and businesses, providing them the tools and assistance to create and maintain well-designed websites. Squarespace powers tens of thousands of websites with billions of monthly hits.
Company History
Squarespace was founded in April 2003 by then 21-year-old Anthony Casalena, with a single US$20,000 investment by his father. Casalena's impetus for creating the software behind the company was his dissatisfaction in finding an elegant solution for publishing his personal web page. For three years, Casalena was Squarespace's sole full-time employee; after reaching $1 million in revenue in 2007, Casalena turned Squarespace into "a full-fledged business". Feeling a lot of pressure from the online community, Casalena originally provided Squarespace's publishing services for free, as were many other platforms on the Internet. However, unhappy with this business model, Casalena quickly moved to a direct commercial plan. As explained by Squarespace CEO Dane Atkinson, this model freed the company from the pressure of advertisers and allowed them to provide 24-hour customer support. Atkinson added that company bristles when "so-called experts" tell them they should still be offering a free service, despite what the CEO called their "very successful" experiences thusly.
In the late 2000s, Squarespace annually doubled their users and revenue. 2009 found Squarespace on the Inc. 500, as the 339th fastest-growing private company in the United States. In July 2010, the company secured its Series A round of investment capital; as part of the deal which raised the company's value to between $80 to over $100 million, Squarespace formed a board of directors, to add its three charter members: Getty Images CEO and founder Jonathan Klein, Accel Partners' Andrew Braccia, and Index Ventures' Dominique Vidal. Casalena remains Squarespace's largest shareholder. As of July 2010, the company had 30 employees in their New York City headquarters.
Example Ad Copy
(Ad copy from Scam School)
Squarespace is a publishing system for anyone looking to build a blog, portfolio or any kind of website. Squarespace offers a uniquely flexible tool for just about anyone (no coding experience required) to build high end, complex websites with that same functionality that you will find on some of the highest trafficked pages on the web. Also, Squarespace's newly launched site importer tool makes things sooooo easy to move over.
NSFW Promo
Codes
Use the code: Scam School or NSFW to get 10% off the lifetime of your order!
Fun Facts
Mark Burstiner, the man behind the @Squarespace Twitter account, called in to the Pantscheck episode of NSFW and his story (just talking about how awesome NSFW was) ultimately won the contest. To show their appreciation, Brian and Justin offered to let Mark command the chat room to do something. He requested that people tweet out their pants status with #pantscheck.
External Links