PILLS! PILLS! PILLS! PILLS! PILLS!
From DCTVpedia
On this episode of NSFW we begin the holiday season with Colleen Kelly: We do some Holiday Problem Zolvers, we play What are You Watching Colleen? and we have a holiday gift guide that rivals any other you will read!
Contents
Opening video: Literal TRON Legacy Trailer
Holiday Pr0blem Solverz
Brian, Justin, and Colleen call listeners to answer their problems.
For the first call, Brian calls chat realm member, giggleloop. Her problem is that people constantly bother her about not listening to Christmas Music during the Holidays. During first attempt, Justin put in wrong number.
For the second call, Curtis has a computer problem after downloading some "adult material".
For the last call, Petefic found out that his wisdom teeth needs to be pulled out and the only available time is 3 days before Christmas. That means having to speak to relatives during Christmas while being in total tooth agony. What should I do to make this Christmas less awful?
What are you watching, Sa-Colleen?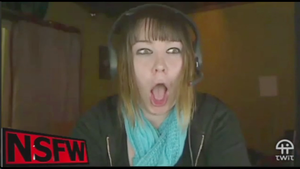 Betternet Holiday Gift Guide
Sponsor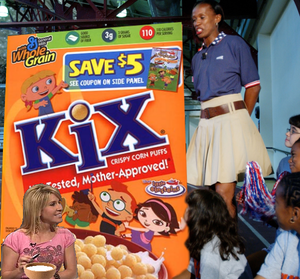 Justin plays Squarelibs, the Squarespace version of Madlibs, with Colleen. The result? A Squarespace ad based on the answers Colleen gave.
Use the code: NSFW, to receive 10% off the lifetime of your order
New Champion! Woo!
Great Quotes
Adobeshops
Fun Facts
YouTube
Preshow
Episode
Aftershow
Links & Downloads