Game Over And Would You Like To Continue?
Jump to navigation
Jump to search
Leisure Suit Larry's Al Lowe talks Kickstarter, interview on new arcade documentary 100 Yen, we say goodbye in our final episode, insert coins.
Contents
System Update
Bioware will offer an extended-cut of Mass Effect 3 as DLC.
Orcs Must Die! gets a sequel.
Notch releases information on his new game 0x10c.
Take-Two has some choice words with THQ.
Kickstarter resurrects Leisure Suit Larry.
Interview : Al Lowe & Paul Trowe
Brian and Veronica interview Al Lowe, creator of Leisure Suit Larry, and Paul Trowe, CEO of Replay Games.
Veronica previews 2K's Borderlands 2 and sits down with Matt Charles to talk about the game.
Sponsor
Ford featuring Sync AppLink
Go to Ford.com/technology to learn more.
Interview : Brad Crawford
Brian and Veronica interview Brad Crawford, director of 100 Yen.
L33t Sh33t
The Top 5 Best Video Game Cabinets Of All Time
5. M.A.C.H 3
4. Tokyo Cop
3. Time Crisis
2. Teenage Mutant Ninja Turtles
1. Dance Dance Revolution
Sponsor
Doghouse Systems
Go to doghousesystems.com and use code "GameOn" at checkout and they will double your memory for free.
Feedback
A viewer wanted Time Traveler on the L33t Sh33t.
A viewer is convinced they blew their budget on Max Trollbot.
A viewer says some kind words about the show.
Montage
Chad edited a montage of Game On!'s most memorable moments. The video reveals an unsettling Newhartian truth behind the very nature of the show.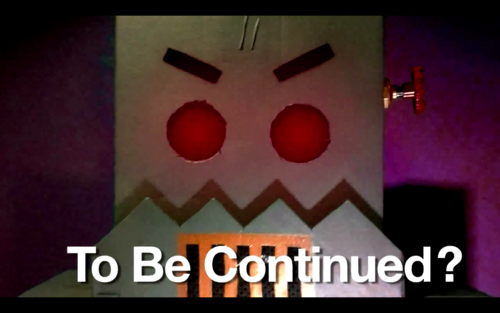 Shut Up And Play
This week Glenn hosts a session of Unreal Tournament 2004, and the entire Game On and Shut Up And Play crew play Rock Band.
Great Quotes
Brian, "I'm going to eat this awesome Mass Effect laser that we got from Bill Doran."
Veronica, "Newsworthy from when I was 11 years old, I was not a hussy!"
Brian, "We're going to physically murder someone, on tonight's Game On!"
Al Lowe, "Well that's all right, it's not like they're going to cancel your show."
Glenn, "Hi, I'm Glenn Rubenstein, the producer and co-host of Shut Up And Play."
Brian, "Jiggamajews? That's their word, Chad. You don't get to use their word."
Max Trollbot, "No, it's fine. I just had the most boring dream, Veronica..."
Fun Facts
This is the final episode of Game On, staff of the show were only informed between this and the penultimate episode.

As such the subreddit was redesigned in memory of the show.

Brian's favorite moment from the show was getting to sit down with Gary Whitta.
Veronica's favorite moment from the show was playing Rock Band during Shut Up And Play.
Yes, Morgan Webb.
YouTube
Links