iCarly
From DCTVpedia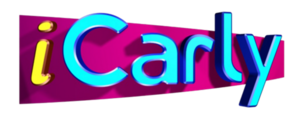 NSFW is iCarly for adults.
Synopsis
iCarly is an American teen sitcom that focuses on a girl named Carly Shay who creates her own web show called iCarly with her best friends Sam and Freddie. The series was created by Dan Schneider, who also serves as executive producer. It stars Miranda Cosgrove as Carly, Jennette McCurdy as Sam, Nathan Kress as Freddie, Jerry Trainor as Spencer, and Noah Munck as Gibby. The show is taped at Nickelodeon on Sunset (season 1–5) and KTLA Studios (Season 6) in Hollywood, California. The show premiered on Nickelodeon on September 8, 2007. It was originally rated TV-Y7, and later changed to TV-G.
iCarly is shown in a number of other countries including Canada (YTV and Nickelodeon Canada, October 8, 2007) and the United Kingdom (Nickelodeon UK, Easter 2008). iCarly has also garnered a large adult fan base and has appeared on multiple "Best TV Series" lists during 2009 and 2010.
On May 17, 2012, it was announced that the show's current season is the last season for iCarly and a series finale will air on November 24, 2012.
Connection to the BBVerse
Jerry Trainor appeared as one of the original cast members of Alex Albrecht's Project Lore podcast.
When in Florida during Halloween Horror Nights in 2010, Patrick Delahanty told Brian Brushwood, "You know, NSFW is essentially iCarly for adults." Brian tweeted this out saying, "And sadly, I had no counterargument."
The comparison was also mentioned in Whoa Mute Shannon. Justin responded to these allegations by saying, "I'm gonna say, D as in dogfisting! Is that something they say on iCarly?" Brian replied, "That's a very special episode they have."
iNSFW
The opening video for The First Annual Creepass Halloween Special was the iCarly opening theme done using NSFW footage. Patrick Delahanty had hoped to complete it in time for the 150th episode, but ran out of time.
Similarities between NSFW and iCarly
There are many similarities between NSFW and the fictional iCarly web show:
External Links