Pretend We're Not Here
Jump to navigation
Jump to search
THE END IS HERE! KILL YOUR NEIGHBOR THERE IS NO CONSEQUENCE!
Contents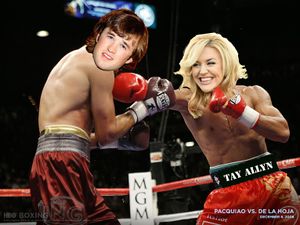 Opening Video
NSFW: A Retrospective
Oh crap. Did we mention that this was the last episode of NSFW show ever? Well, its over. Before moving on to Night Attack, Brian and Justin look back on the NSFW phase of this weird online experiment.
Topics discussed:
Sponsor
Ting
Head over to NSFW.Ting.com and you can get $25 your first phone purchase.
Surprise Tay Allyn PA-POW!
Justin was about to announce the details for the Night Attack party at South By SouthWest when he called in a special guest LIVE IN BRIAN'S HOUSE. Unbeknownst to Brian, Tay Allyn is live inside his house!
So the party will be at HandleBar in Austin on March 8th from 3-5pm. Confirmed guests include The Possum Posse, Tay Allyn, Tom Merritt and Veronica Belmont. And Tay Allyn will be premiering her brand new song "Cause for Pause" LIVE at the party.
Sponsor
ProXPN
Go to ProXPN.com/TWiT and use the code "NSFW" to get 20% off the lifetime of your account. That's less than $5 per month!
Nostalgia Videos
Sponsor
Go to AudiblePodcast.com/NSFW for a free audiobook and a 30-day free trial.
The Last Will and Testament of NSFW
Since the previous episode, the Chatrealm got together and wrote The Last Will and Testament of The NSFW Show. Justin called up TWiT's lawyer Ira Sockman to officiate. Ira assembled many of the NSFW characters who were involved in the will to say their parting words.
In a strange twist Ira Sockman revealed that his name was actually IRAN Sockman.
The Final Alex Jones and Piers Morgan Face-Off
Just days before this episode, it was announced that Piers Morgan's show would be ending. Live on NSFW, they revealed that they were in love with each other.
Belt Winner
Great Quotes
"One audiobook you might like is [select and audiobook and say why they might like it]." - Justin
"Alex, don't call me a flaggot." - Piers
Characters in this Episode
During the intro
During the Ting ad
During the ProXPN ad
During the Last Will and Testament
Fun Facts
YouTube
Preshow
Show
Aftershow
Links & Downloads
Torrent links can be found in the following article: NSFW#Download